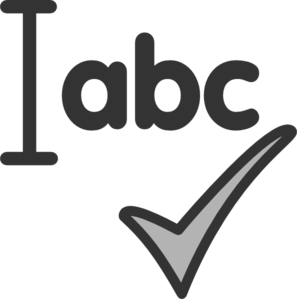 For many of us, myself included, having automatic spell check integrated into most of the apps I use on a daily basis (including Windows Live Writer, which I am using to compose this post) has been a great productivity enhancer. However, there are certain scenarios where autocorrect, or automatically highlighting misspelled words, can be a nuisance.
My native language is English and I have to admit that the spell check features in Windows 8.1 have worked pretty good for me. However, I have seen many reports of the spell check and autocorrect features being less than desirable for non-English languages (e.g. Spanish). There are plenty of examples where someone types something specific only to have autocorrect change it to something else just as you click/tap "send".
The ideal fix for this problem would be for Microsoft to make spell check and autocorrect work equally well across all supported languages. In fact, taking a note from the Windows Phone playbook and allowing for new autocorrect entries to be manually added (i.e. to override the default) would be really great. In the meantime, what can be done to ease the pains experienced by many of you?
Fortunately, you can easily turn spell check and autocorrect off in Windows 8.1.
The screenshot below shows what spell check looks like when creating a simple status update in the Facebook app. Notice that spell check has underlined the misspelled words. Note: I wanted to show the effects of autocorrect but it was difficult to convey in a single screenshot.
To turn spell check and autocorrect off:
Bring up the charms bar by swiping left from the right edge of a touch-based display or by pressing Windows+C.
Tap on Settings and then Change PC settings.
Tap on PC and devices.
Tap on Typing.
Turn off the spell check and autocorrect options as shown below:
Now, when you enter text into an app such as Facebook you will no longer see misspelled words highlighted nor will misspelled words be autocorrected to something else.
If you've been bitten by autocorrect in Windows 8.1 on more than a few occasions, I hope this tip helps you out.